POS Software , POS Hardware , varying Scales .
Thermal printers , price checkers, Scanners , solutions
There are many ways to goal, We create the optimal one.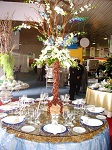 V-Tech


Saudi Arabia - Riyadh new branch
Check Our New Office and Show Room In Riyadh, this branch will serve all the middle area in the kingdom, and will support security system, hardware and software POS solution, POS hardware, thermal printers, scales physical security.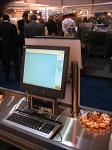 Do you need a POS system
As with any significant business purchase, buying a POS system should involve careful research into what the market has to offer - as well as what your own needs are.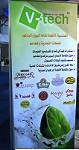 Purchasing POS for a Restaurant
A point of sale (POS) system is one of the most important business decisions you will make. Choose the right system and you will simplify your life, help reduce your paperwork, give better control of your operations, and increase the profitability of your operation.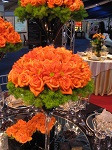 6 Tips to Speed Up Check Outs at the Point of Sale
Here are 6 tips that will help you speed up check outs and keep your customers happy!



By Jeff Haefner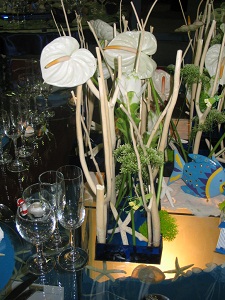 Here are 6 tips that will help you speed up check outs and keep your customers happy!
Tip #1 - Use "Good" Bar Code Scanners
Bar code scanners allow you to check items MUCH faster and more accurately at the point of sale than if you type the SKU number on a keyboard.
In addition, bar code scanners can reduce pricing and inventory errors. The typical error rate for human data entry is 1 error per 300 characters. Barcode scanners can be as good as 1 error in 36 trillion characters.
If you want to scan items REALLY fast, then you might want to consider an "omni-directional" scanner. These scanners allow you to check items very fast because it doesn't matter how the bar code is positioned. The rest of the scanners require the bar code be turned in a specific direction because they only emit a single line. Just think about your last visit to the grocery store. Can you imagine how slow it would be if the cashier has to make sure every bar code was turned a specific direction?
Tip #2Use New Technology to Speed Up Your Credit Card Authorizations
With credit card processing that's integrated with your point of sale software and a broadband Internet connection, you can process credit cards in as little as two seconds!
If you're credit card authorization process is slow, you might want to consider an upgrade.
Tip #3 - Consider Touch Screens
Touch screens allow the mouse cursor to be controlled by touching the screen with your finger instead. Touch is one of the simplest, most instinctive human actions - making it very simple and fast for the user to interact with the computer. In some instances touch screens allow you to completely eliminate the mouse and keyboard - which saves space and simplifies training. That's why touch screens are extremely popular in restaurants and bars.
Tip #4 - Consider a Mouse less POS and Set up Hot Keys
Using the mouse will invariably make your point of sale slower. It's much faster to use the keyboard or a touch screen monitor to complete transactions and ring sales. That's why I suggest considering a POS system that utilizes hot keys. This means you can use the keyboard rather than the mouse to do most things. This will speed up the time your register operator takes to complete transactions.
Tip #5 - Use "Easy to Load" Receipt Printers
I recommend purchasing a receipt printer that allows you to quickly and easily change paper rolls. Nothing is more frustrating than struggling to replace a paper roll while your customers are waiting. Most of the new thermal printers are pretty easy to use but you should double check before you buy. I also recommend a name brand, reliable printer with a good warranty. Your printer will get abused all day long and you want it to last a few years.
Tip #6 - Choose Reliable Hardware and Software
If your scanner, printer, software or any part of your computer system breaks down, then your customers and employees will get VERY frustrated because they have to wait. Yet... it's amazing how many retailers choose the cheapest keyboards, printers, scanners, computers and software that they can find. Needless to say, I highly recommend quality hardware and software at the point of sale. But how do you know you're getting quality hardware and software? That's where The POS Software Buyers Guide can help you... JUST CONTACT VTECH, they give you all you need.